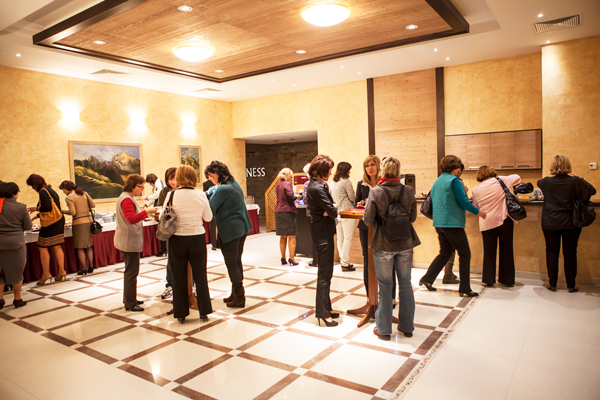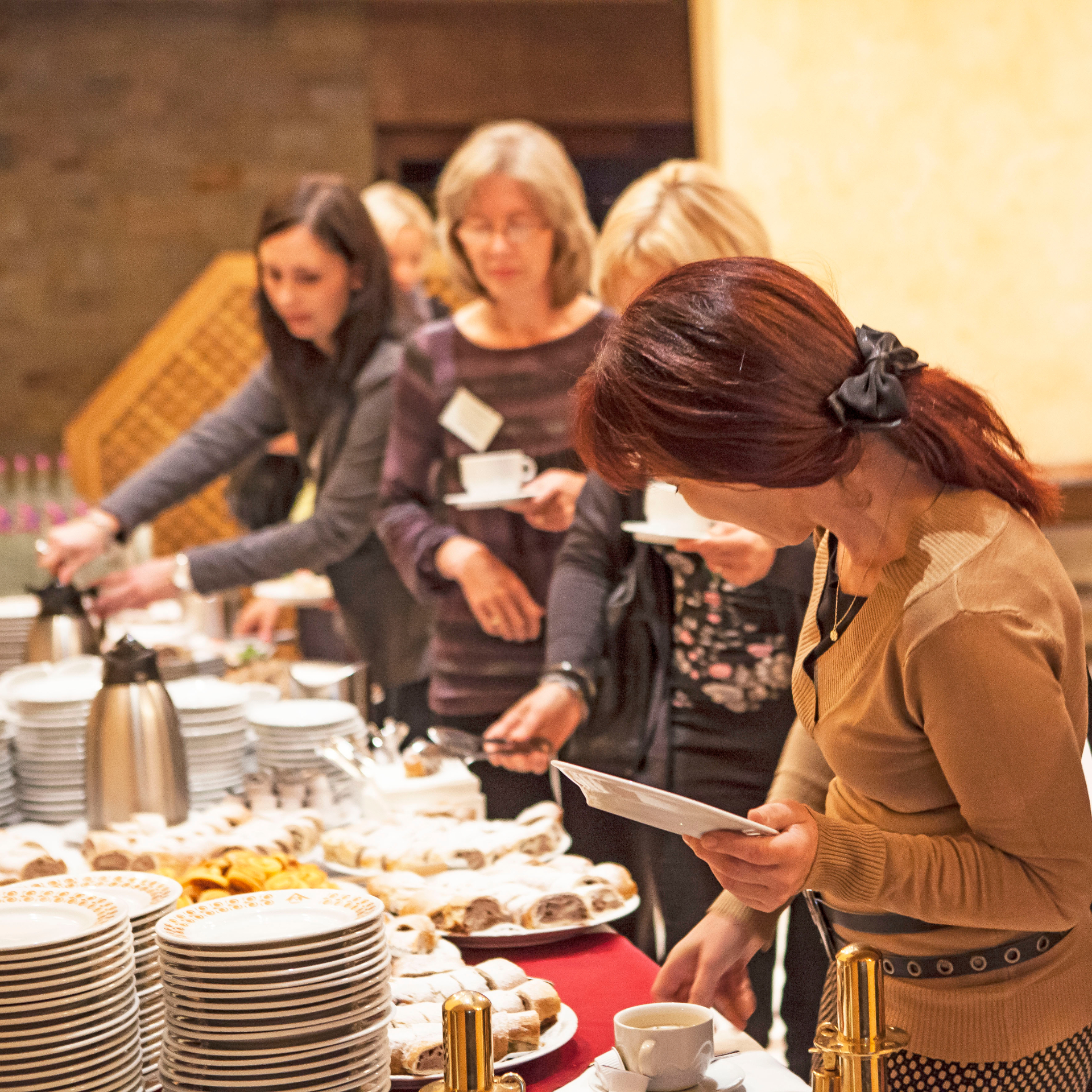 Coffee break
Complete services for you and your business partners is important for us. For your congresses, we have prepared a special gastronomic offer of excellent dishes made from fresh ingredients, which will make your day more pleasant and contribute to the smooth running of the congress. Do you have a different idea of ​​menu? We will be happy to present you other options on your request.
Coffee break
menu content/ price for 1 person
Patria Economy
Coffee, mineral water, sweet puff pastry (walnut or poppy mix), greaves, fruit
 4,50 €
Patria Classic
Coffee, mineral water, apple pie, salty sour pretzel, fruit
 5 €
Patria Plus
Coffee, mineral water, ham sandwich, muffin - various
 5,50 €
Patria Business
Coffee, mineral water, fruit, wasp nests, sandwich with riccotta and prosciutto
 6 €
Patria DeLuxe
Coffee, mineral water, apple - nut strudel, bread snail, fruit
 6,50 €
All day menu
During your congress, we will provide you with all-day dining of your choice. We can also provide a dietary requirements (vegan and vegetarian dishes, gluten-free food, etc.). For a specific menu, contact us at +421 52 7848 999 or prevadzka@hotelpatria.sk
Menu
price for one person
Complete menu without a drink
lunch or dinner
16 €
Buffet tables without a drink
lunch or dinner
 20 €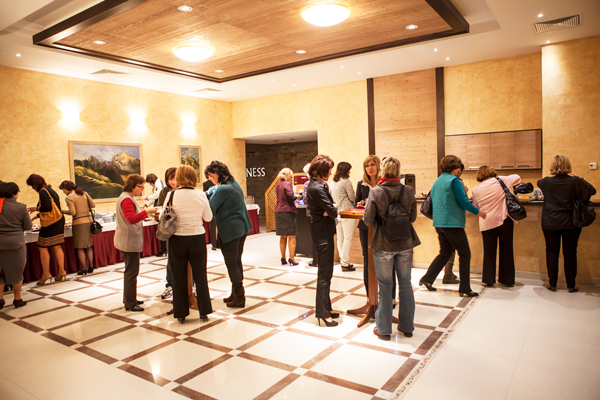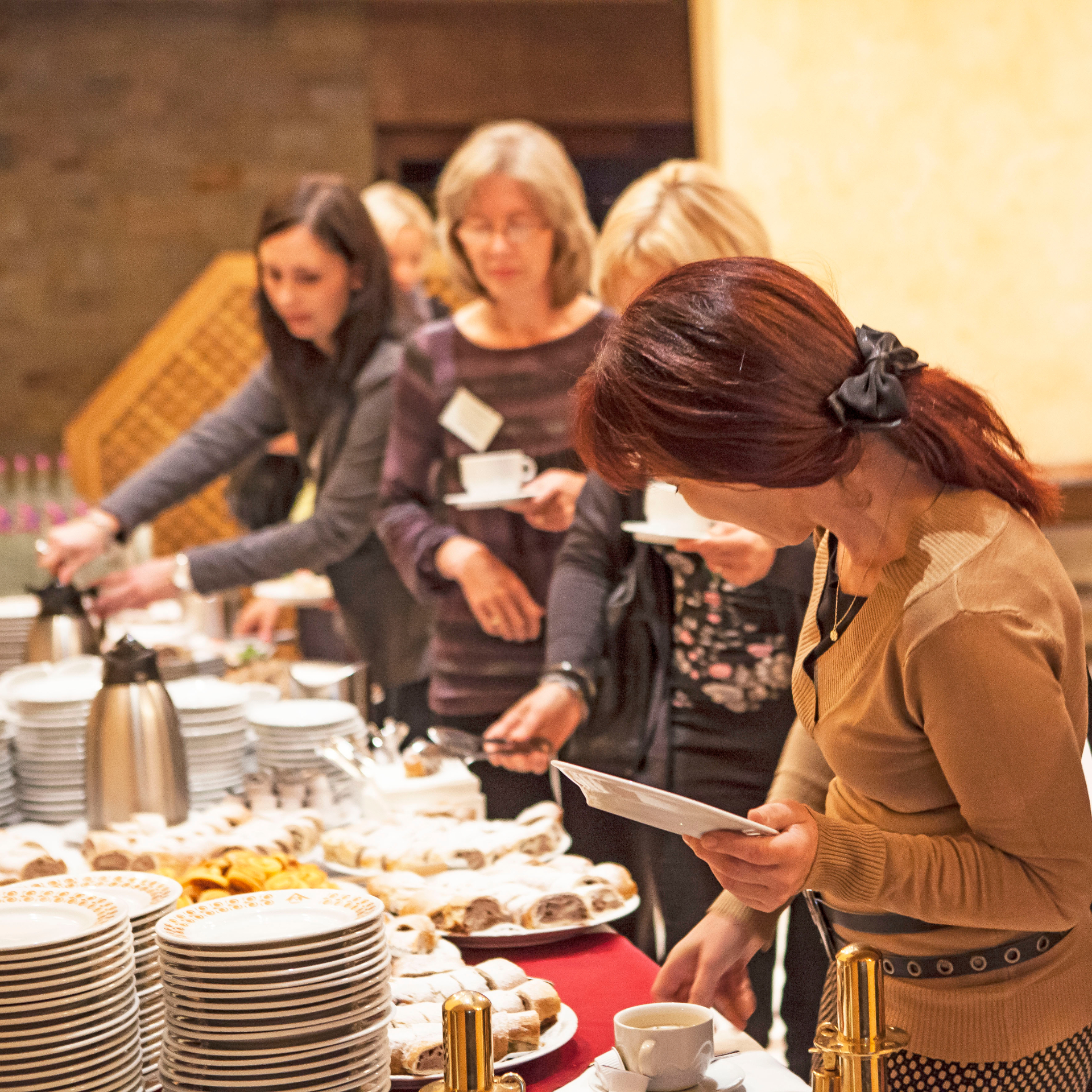 Festive dinner
Finish the congress in style and taste and choose from several dinner variations. Do not hesitate to contact us for details on the composition of the dishes.
Festive Dinner
Price for 1 person
Festive buffet tables
The seating is restaurant, guests can choose from a range of hot and cold buffets
28 €
Banquet or reception
one large banquet table with a rich selection of cold dishes and quality cuts, offering a hot buffet, a patisserie and drink buffets. Guests are mostly standing, it is possible to prepare a few seats. Drinks - aperitif, 1 bottle of soft drinks, 3 dl of wine / person
34 €
Festive dinner
The menu consists of an aperitif, appetizer or soup, main course, salad, dessert. Coffee and 1 drink per person (beer, wine, soft drinks).
 32 €