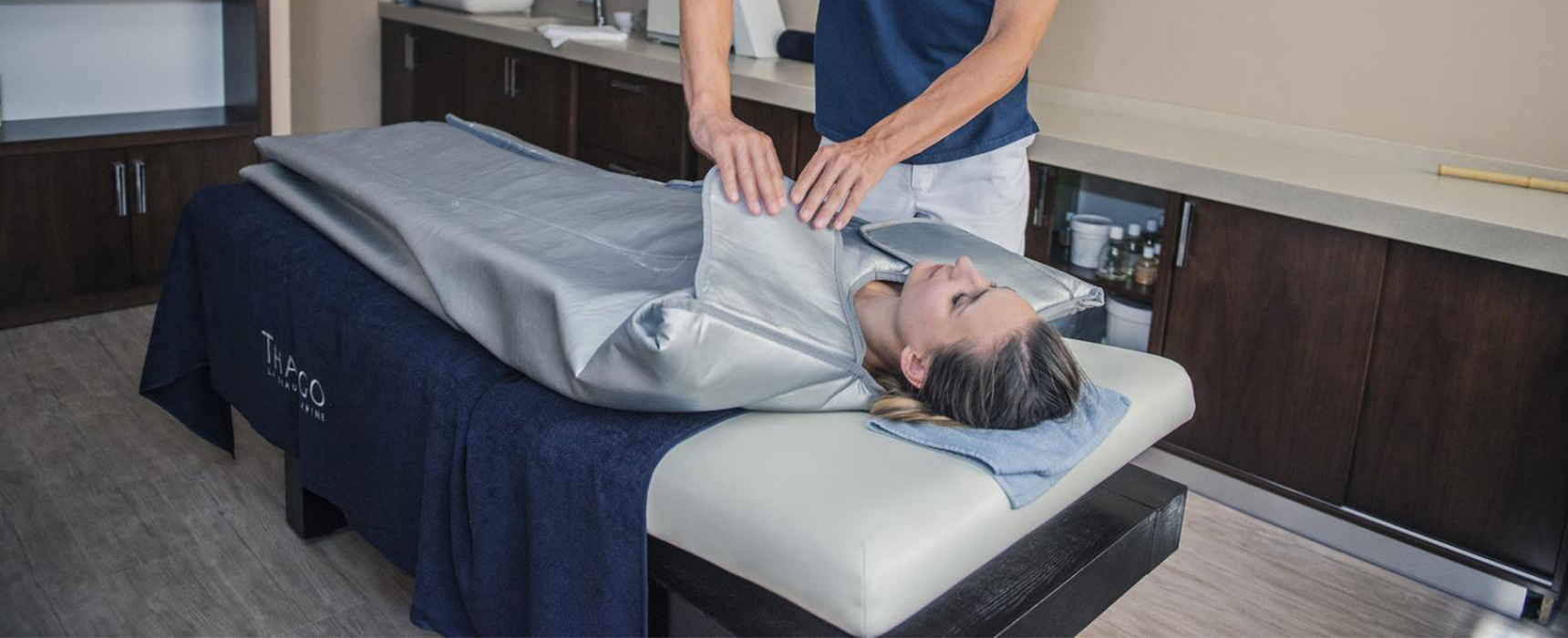 Body treatments and wraps
First aid for dry skin
Give your dehydrated skin a treatment that perfectly nourishes, rejuvenates and tightens it. The warm wrap opens its pores and allows the active ingredients to penetrate as deeply as possible. You will notice the beneficial effects of these procedures not only on your skin but also as inner harmony that body treatments bring.
Choose
a suitable day for you
COLD CREAM MARINE Body ritual 60 min.
Body treatment for dry and very dry skin with 2 in 1 body balm application
Massage is a highly relaxing treatment for tired skin in winter and also in summer. Cold Cream Marine cleanses, softens and strengthens the skin while nourishing and regenerating.
Massage includes:
application of a nourishing body cream followed by wrapping
Short head massage
whole body 45 min. massage
POLYNESIAN RITUAL 75 min.
The Polynesian ritual takes you through the beautiful scents through the four Polynesian islands.
Massage includes:
Whole body peeling with vanilla oil, sea salt and crushed bonelets of exotic fruit
Tuiponos massage with bags filled with warm sea sand from Polynesian beaches
Final massage with Dry Oil, which gives to your skin golden pearl effect
INDOCEAN – RELAXATION SPA TREATMENT WITH ORIENT AROMAS 75 min.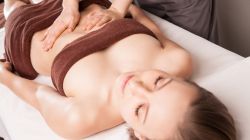 The relaxing treatment of the body leads you through the beautiful fragrance of the Orient. The body will fill the feeling of peace, harmony and inner strength during the massage
Massage includes:
a sugar-salty body peeling that gives the skin a beautiful velvet look
QI balzam - application of precious balsam to key body centers that eliminates stress and feeling of tension
body massage with luxury massage oil
cocktail oils - sandalwood, cedar, patchouli and curative regenerative oil
a gentle body wrap
AROMACEANE – warm mud body wrap 75 min.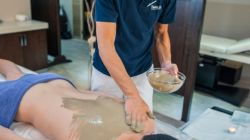 Massage has beneficial effects on the skin of the whole body, which it nourishes, hydrates and mineralizes perfectly. This massage is very suitable for people with very sensitive skin, iodine allergy and thyroid disorders.
Massage includes:
Foot massage
Application of the salt and mud wrap
Body peeling with a mixture of sea salt and mud - final relaxation massage