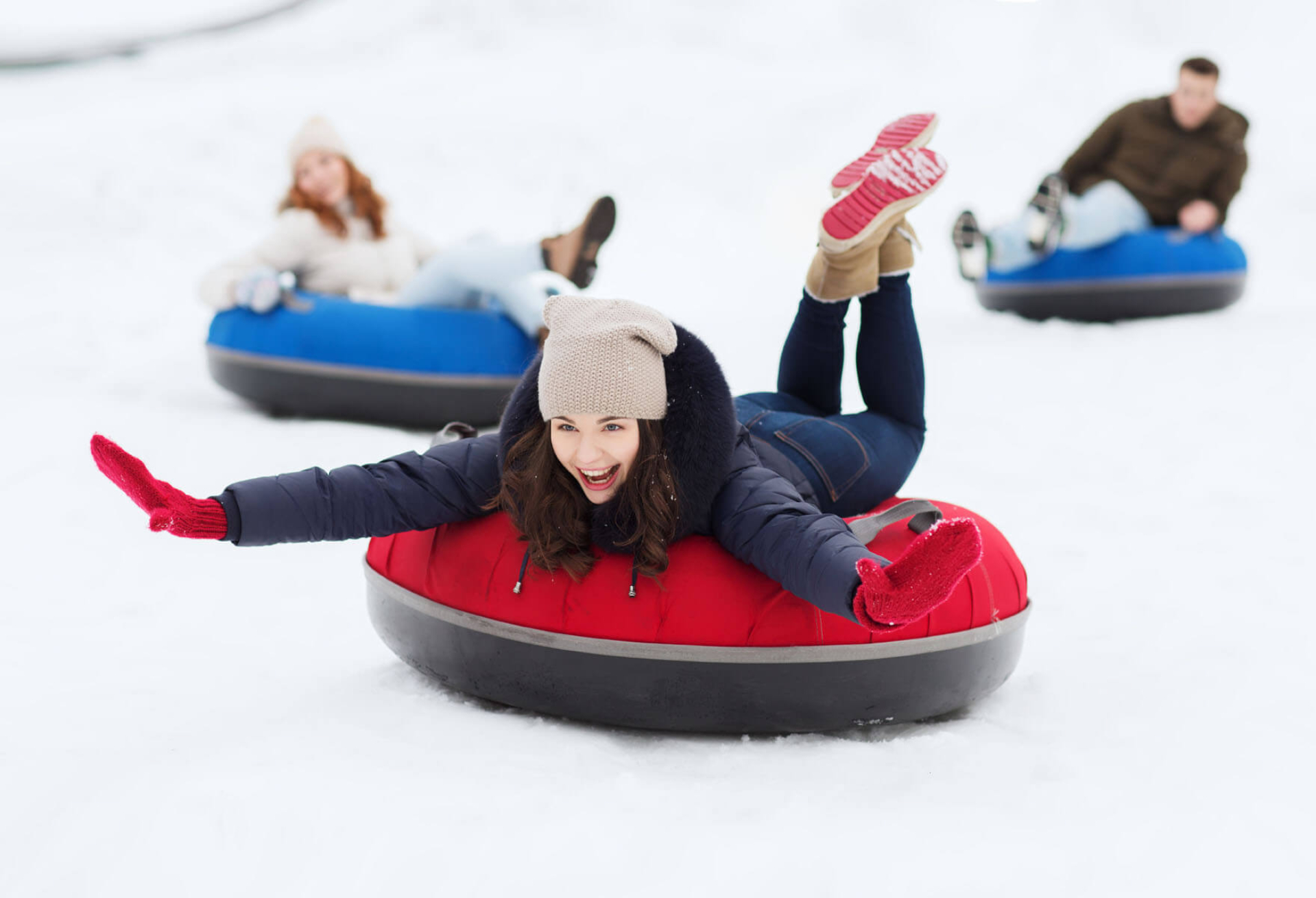 FUN park where you can enjoy lots of entertainment and activities for the kids and adults is located in the immediate vicinity of the Hotel Patria****. You can try:
Snowtubing – ride in the adjusted snow tub on a track of 100 m. Rope ski lift will take you to the start position.
Snowbags – snowbag is larger and thus more participants can enjoy the ride. Suitable for parents with little kids
Snowrafting – ride in the adjusted snow tub on a special boat - "raft". We recommend it to the older adrenaline lovers.
Snowball – you will roll in a closed ball on a track of 100 m, snowball can be experienced also in a pair. Suitable from 15 years of age.
Disc golf – this activity is suitable for the entire family. Test your front-sight from different distances
Tatra curling – game for 2 up to 8 players
Try also:
You can soak up the real winter atmosphere also in the evening. Illuminated track offers the option of evening ride on snowtubing and snowbags. Further activities can be added to the evening entertainment upon demand.
Information
Distance from Hotel Patria****:
700 m 
Gallery address:
FUN PARK ŠTRBSKÉ PLESO, Areál skokanských mostíkov, Štrbské Pleso, 059 85 Vysoké Tatry-Štrbské Pleso
Opening hours:
Mon-Sun: 9:00-18:00

 
Contact: 
info@funpark.sk
Telephone contact

+421 915 497 160

 
Reservation ONLINE
Lowest price guarantee